Find the perfect summer camp for your kiddos. We continuously enter camps in the guide so please check back often.
Thank you to the sponsors of our 2021 Summer Camp & Activities Guide! Camp listings by category follow the Sponsored Guide Listings.
CLICK HERE to get your camp listed in our guide!
PLATINUM CAMP GUIDE SPONSORS
South Florida Dance Company Dance Camp - Join South Florida Dance Company for a Summer full of dance and FUN. There will be up to 7 themed weeks of summer fun with tons of dancing, arts & crafts, games and FREE mini performances.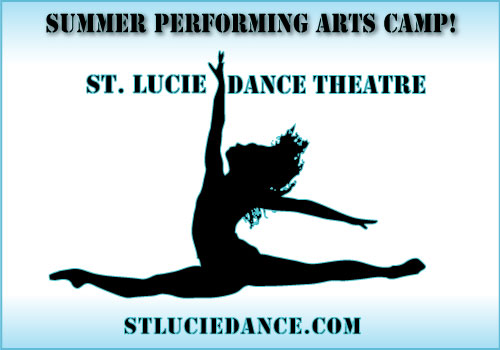 St. Lucie Dance Theatre Performing Arts Camp - St. Lucie Dance Theatre offers full day dance camp all summer long. Students will be trained in ballet, tap, jazz, acro, modern, and hip-hop styles of dance. They will also partake in voice lessons, musical theatre, acting and drama classes. Students who are signed up for all of session one or two will have the opportunity to perform before St. Lucie Mets game. In addition to performing arts classes, students will also enjoy arts and craft and will take home projects daily.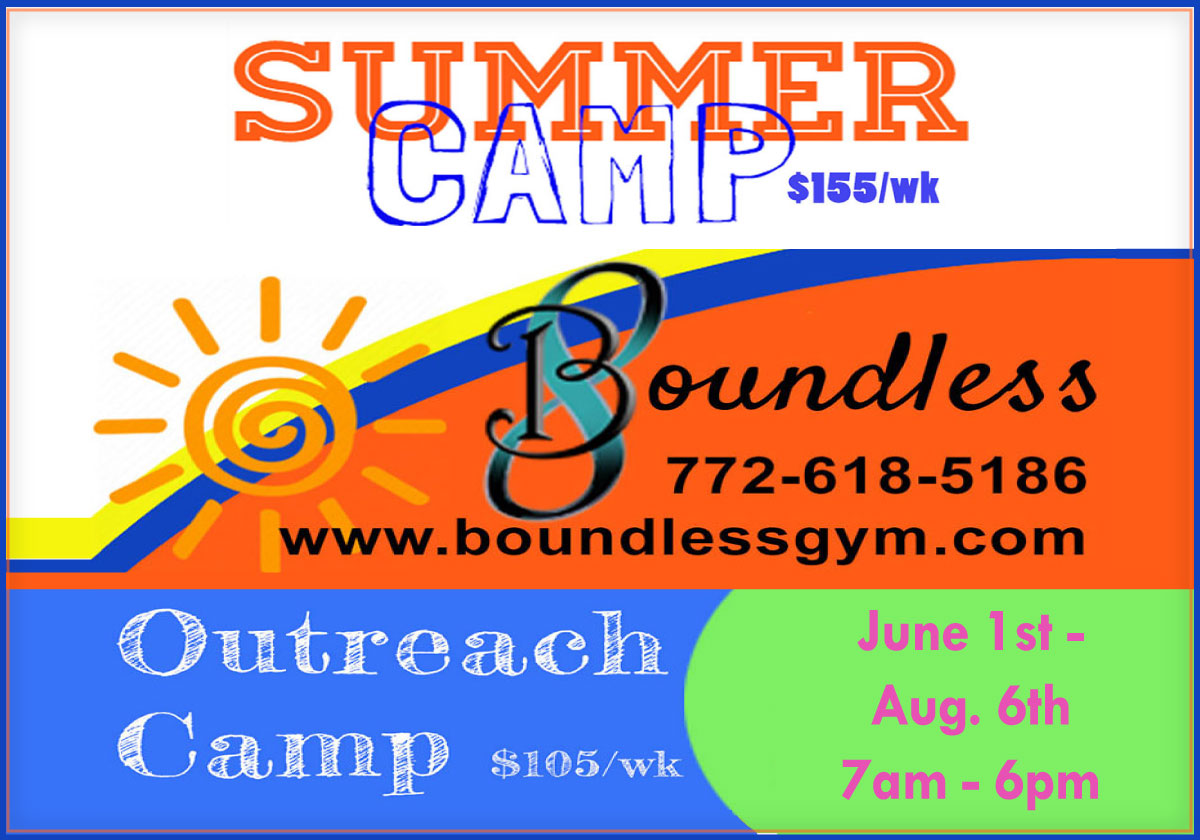 Boundless Gymnastics Boundless Summer Camp - At Boundless Summer Camp kids will enjoy gymnastics, arts and crafts, Ninja, field trips, circus classes, games, obstacle courses, outdoor playground, dance, and more!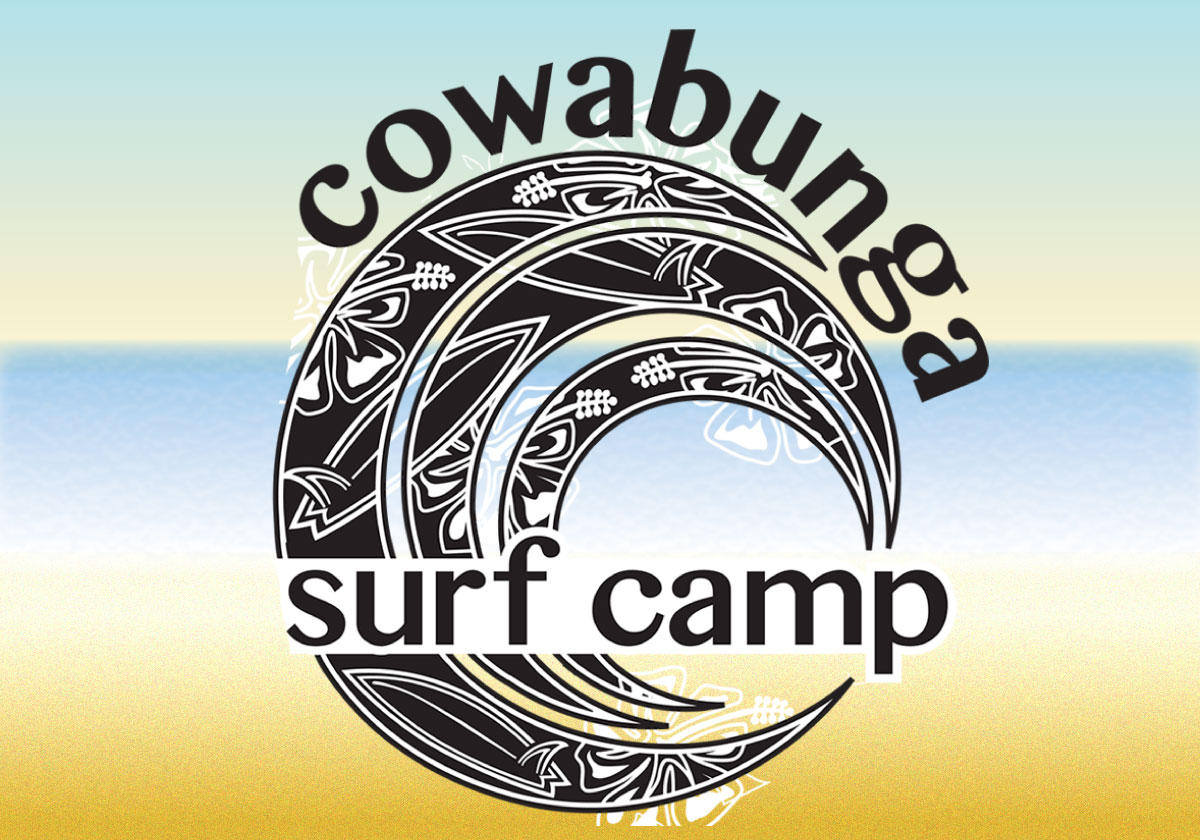 Cowabunga Surf and Watersports Camp - At Cowabunga Surf & Watersports Camp, every camper is a Rock Star! Small, supervised groups rotate, surfing, skim boarding, body boarding, & paddle boarding, while instructed in water sports and water safety skills by our trained, kid-loving staff. Surf competitions, pizza parties, and beach games add to the fun!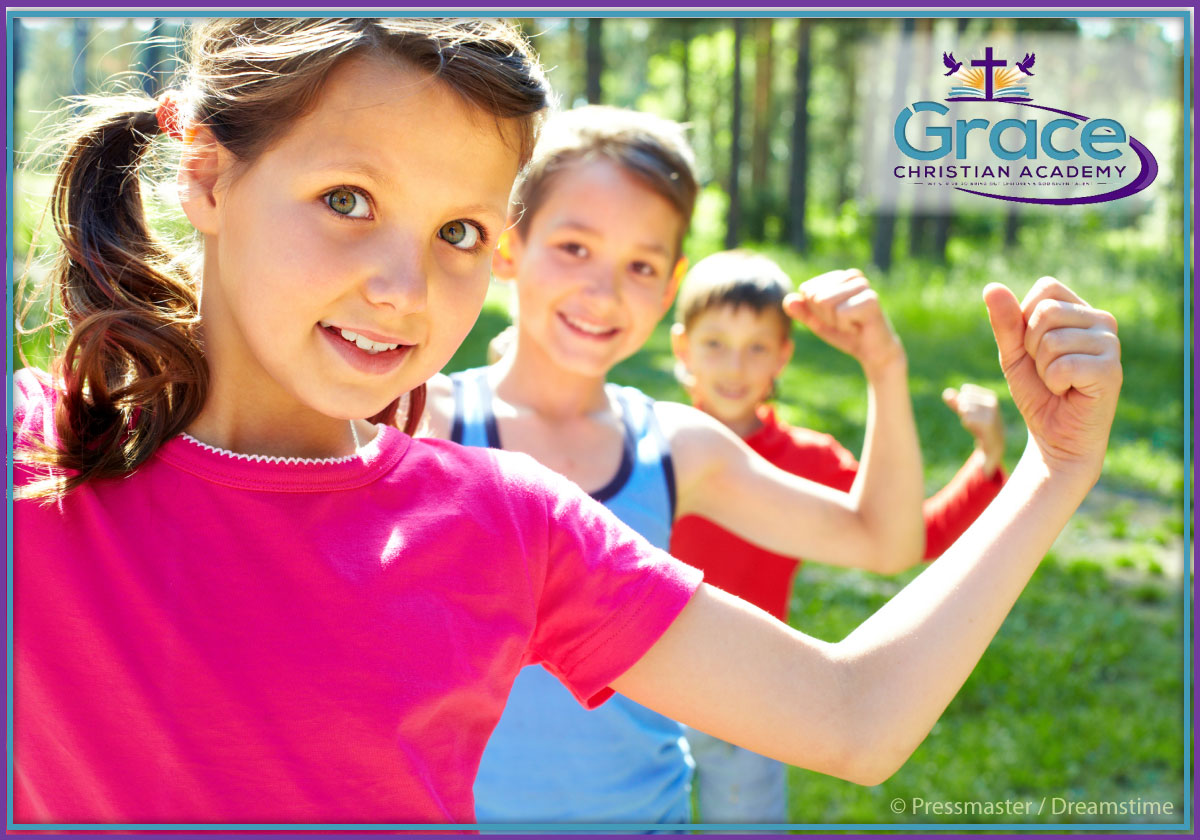 Grace Christian Academy GCA Summer Camp - Grace Christian Academy's Summer Camp offers great activities for PreK to 6th grade. K-6 will enjoy activities like bowling, skating, Golf World, Sailfish Splash Water Park, and movies, while PreK will have fun with pony rides, petting zoo, face painting, balloon art, indoor bounce house and trampoline. If you want your child to have an exciting Summer, GCA Summer Camp is the place to go!
House Of Music Summer Camp - House of Music PSL's Summer Camp program features music, arts and crafts, drama and more. We work with small groups to ensure that we provide quality education and care for your child. Space is limited. Our day camps are filled with educational and fun activities that are designed to explore the creativity of our campers and improve their talents!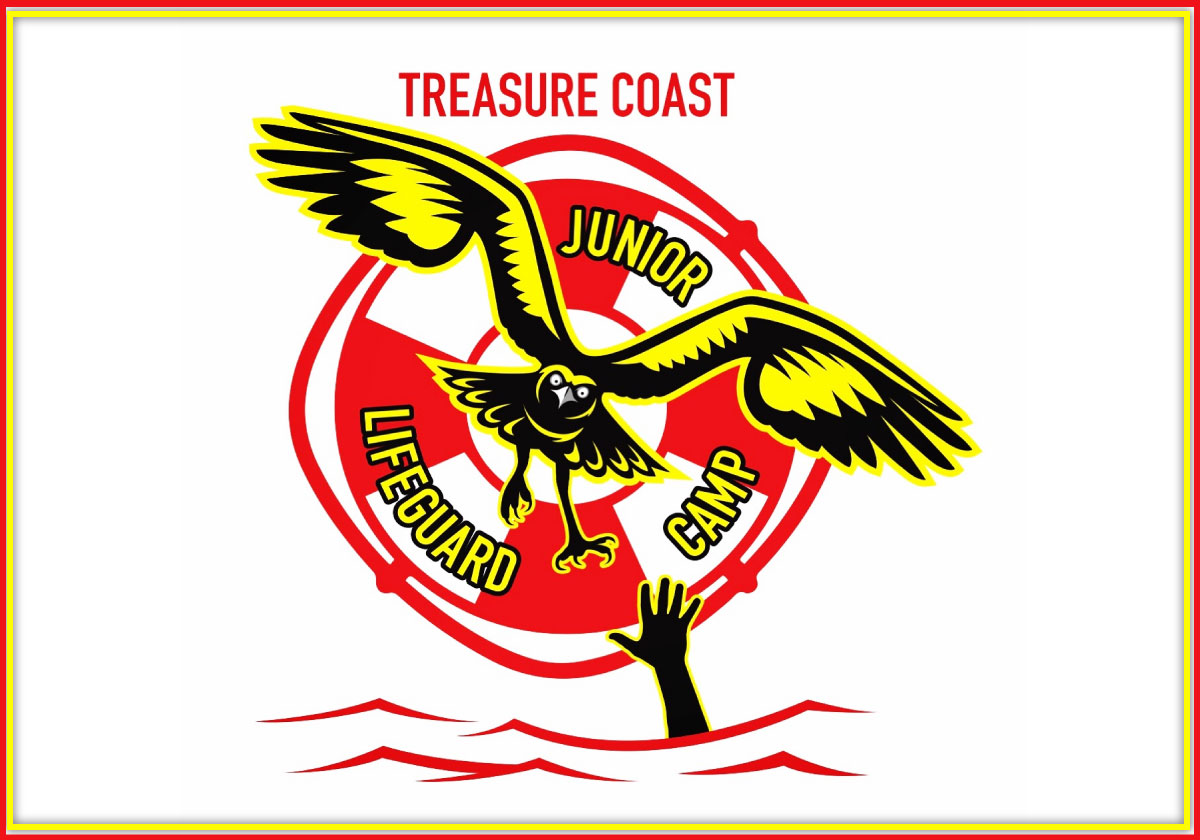 Junior Lifeguard Summer Camp - Marine First Responders provides safety training and education to children in the community with the Junior Lifeguard Summer Camp programs.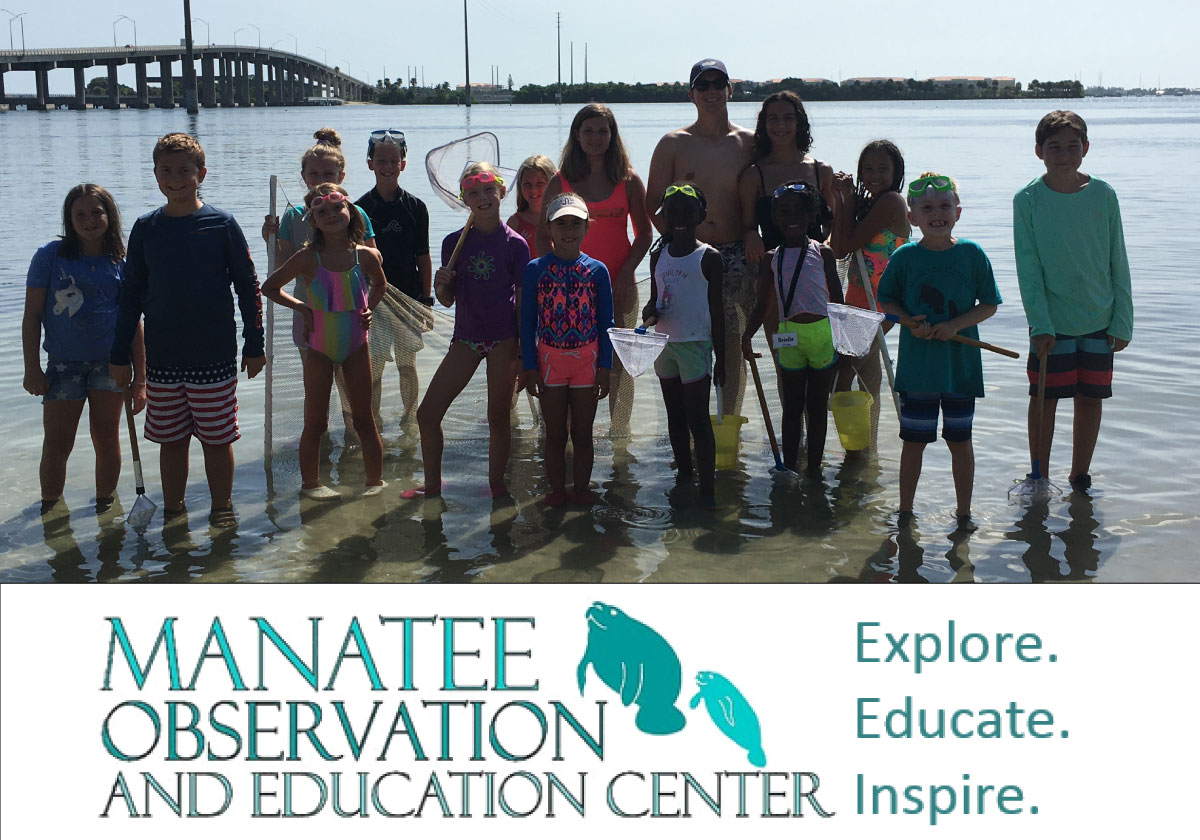 Manatee Observation and Education Center Summer Camps - Nature lovers wanted! Each half-day camp session is one action-packed week of educational outdoor adventures! Camp includes hands-on activities, walking field trips, games, art projects and more. Camp itineraries have been designed to keep campers outdoors as much as possible, and to capture the "adventure" that is so important to our summer camps each year. Each day, campers will engage in a variety of fun games and activities designed to help them learn more about our natural world. Camp sessions are limited to 12 campers.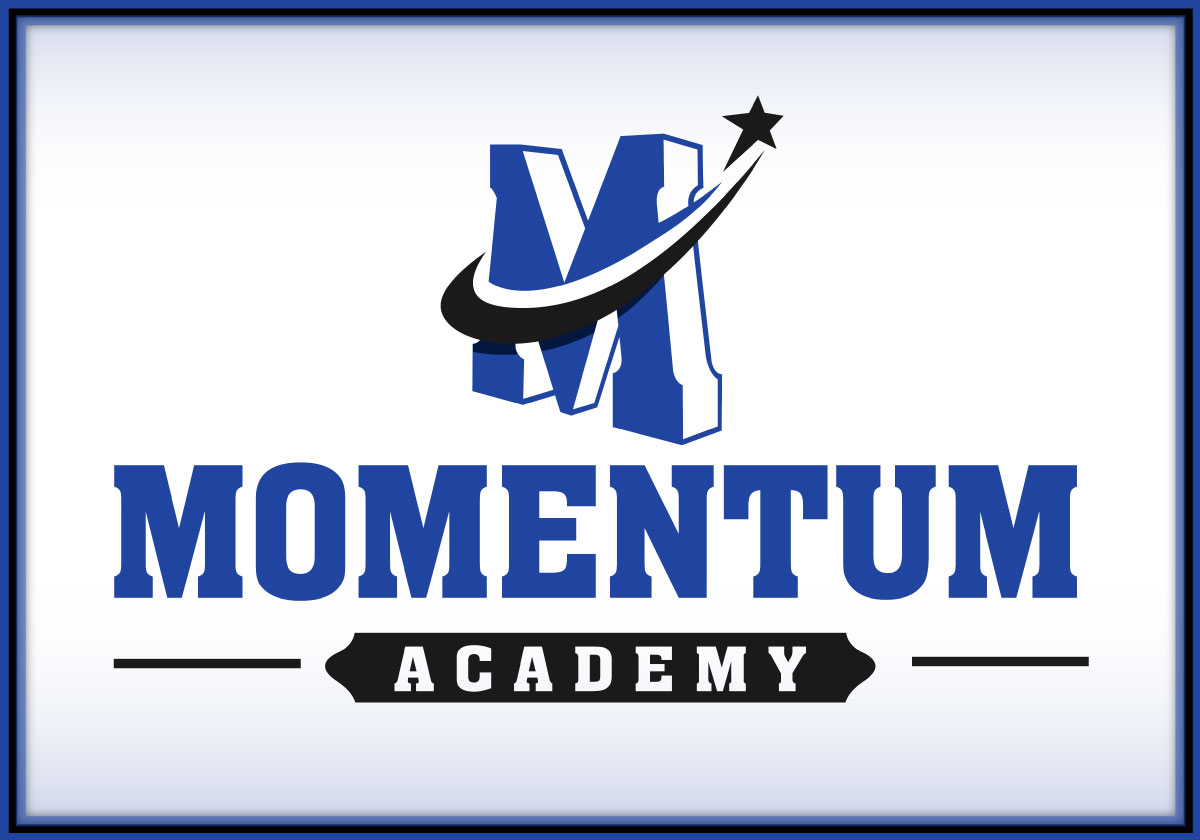 Momentum Academy - Momentum Academy offers high energy camps for kid 6 to 17 years old. This year, two camps will be offered: Ninja Summer Camp and Aerial Summer Camp. Our circus instructors and counselors have extensive experience delivering fun circus classes and activities to young kids and teenagers. Kids will have an exciting summer, full of fun challenges and activities they will never forget!
Multicultural Resource Center Camp IMPACT - The Multicultural Resource Center's family strengthening through youth development program provides academic literacy, STEAM, mentoring, and supportive services to children & families in St Lucie County.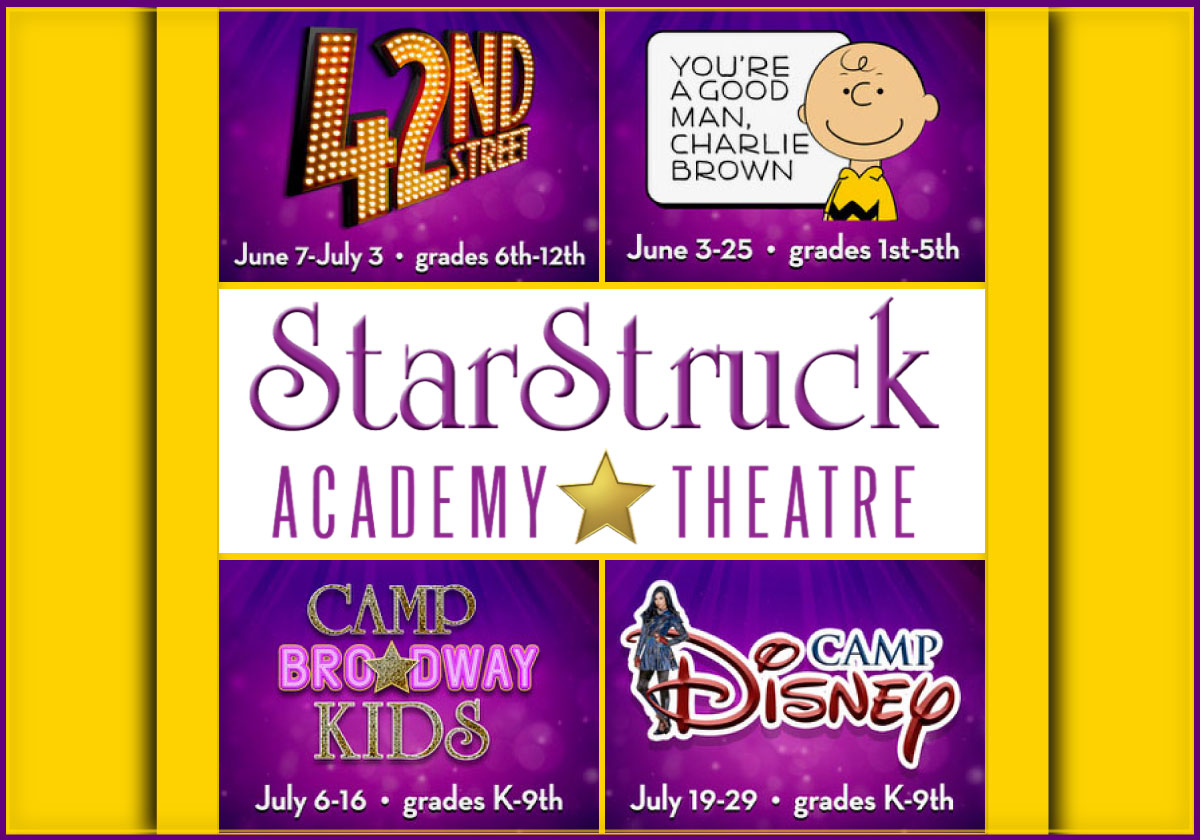 StarStruck Summer Programs - StarStruck creates memories of a lifetime for children of all ages! From full day programs to award-winning theatrical productions, your child can train with the best. Our incredible teachers, directors and choreographers excite and influence young creative minds in an environment that is safe, educational and fun! Students' days include, but are not limited to, how to audition, acting, improvisation, dance technique, choreography, vocal technique and everything related to enhancing stage presence and performance skills. Students experience first-hand the collaborative nature of a theatrical environment as they discover and acquire life lessons regarding teamwork, perseverance, respect and collaboration.
SILVER CAMP GUIDE SPONSORS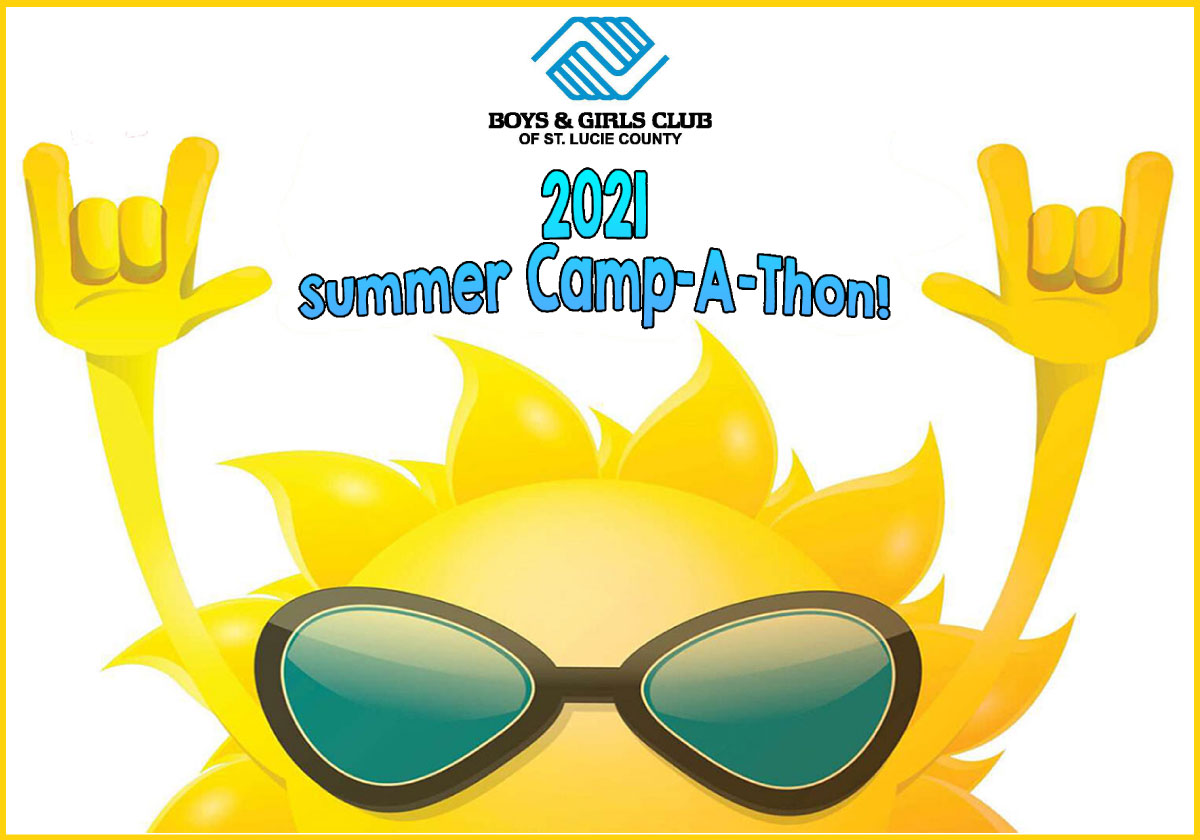 Boys & Girls Clubs of St. Lucie County Summer Camp-A-Thon - Boys & Girls Clubs of SLC is hosting a full day of camp activities all summer long! The Summer Camp-A-Thon will offer a variety of 'get out and play' activities and games as well as performing arts activities, culinary classes, martial arts training, crafts, S.T.E.A.M. activities and more. The Summer Camp-A-Thon is open for all ages of students in grades K-12 with lunch included!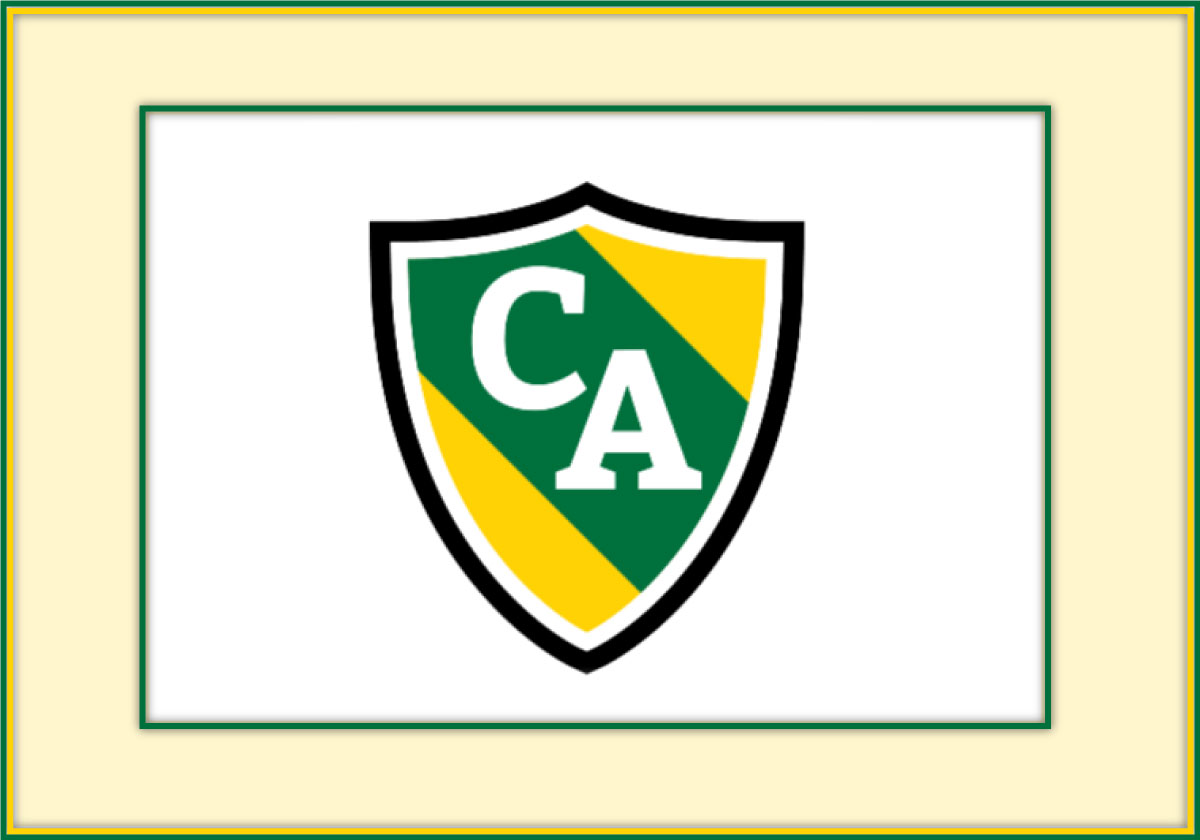 Chesterbrook Academy Summer Camp - Chesterbrook Academy campers will enjoy sports and games, exciting STEM projects, arts, crafts, music, dance and drama. They'll grow more independent, develop social skills and continue to learn—all while having fun and making new friends!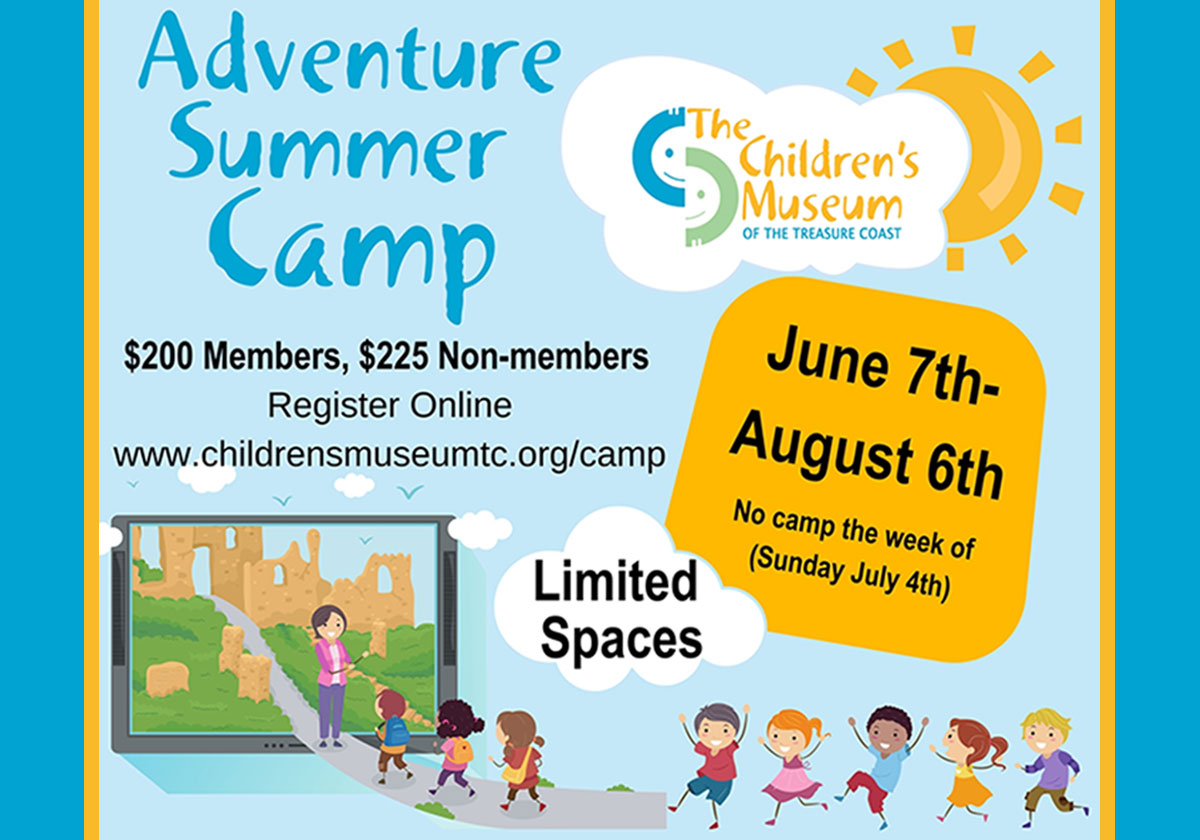 Choose Your Adventure Camp at The Children's Museum of the Treasure Coast - The Children's Museum of the Treasure Coast's "Choose Your Own Adventure Summer Camp" has eight activity packed weeks for you! Show your artsy smartsy side, become a pirate or a fairy, or just create endless summer memories. Whichever adventure you choose, you are sure to have a summer filled with fun activities, crafts and outdoor experiences all while making great friends and amazing memories!
i9 Sports Summer Camps - Set your kids up for a summer of active fun with i9 Sports' summer camps. i9 Sports® is the nation's first and largest provider of youth sports leagues in the United States with over 600,000 members spanning 500 communities from New York to Hawaii. i9 Sports offers youth sports leagues, camps and clinics for boys and girls ages 3-17 in today's most popular sports. With our focus on fun, safety, convenience and good sportsmanship, i9 Sports offers traditional kids sports leagues without the traditional headaches!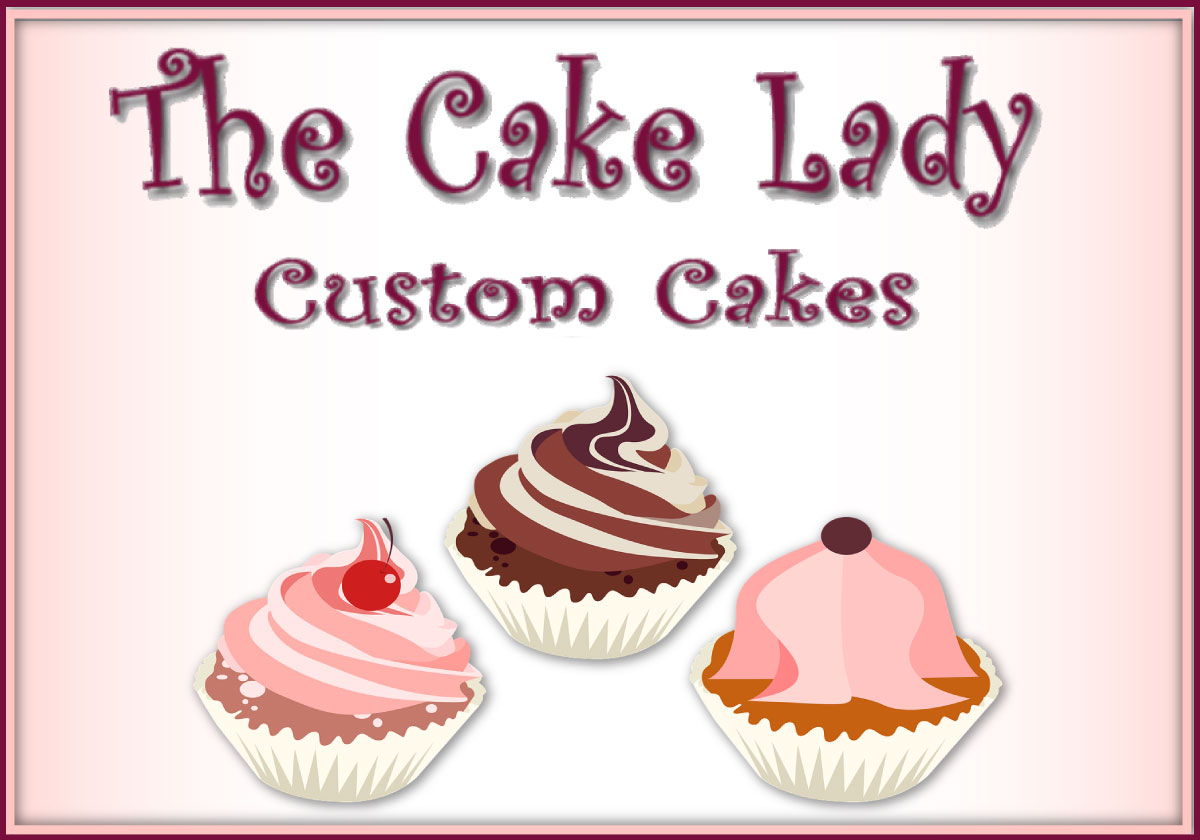 The Cake Lady Cupcake Summer Camp - Cupcake camp is a fun-filled, week long program where participants learn various cake decorating skills used by professional cake artists. Activities include but are not limited to decorating cupcakes each day using various professional techniques. Participants will learn to decorate cupcakes using buttercream, fondant and sugar paste techniques. Cupcakes will be baked fresh by staff so students will not be baking
KIDS BOWL FREE
Lucie Lanes - 6759 South US Highway 1, Port Saint Lucie 34952. Starting May 1st, kids can bowl 2 free games per day, all summer long.
Superplay USA - 1600 NW Courtyard Circle, Port Saint Lucie 34986. Starting June 1st, kids can bowl 2 free games per day, all summer long.


SUMMER MOVIES - FREE or LOW COST
2021 SUMMER CAMPS BY CATEGORY
ADVENTURE
BOATING / SAILING
Treasure Coast Youth Sailing Foundation - Jaycee Park - South Ocean Drive and Melaleuca Drive, Fort Pierce 34949. 772-480-0654
CREATIVE & VISUAL ARTS / PHOTOGRAPHY
AR Workshops - 840 SE Becker Road, Port Saint Lucie 34984. 772-446-9972
E.N.D. It: Arts Based Summer Experience - 804 S 6th Street, Fort Pierce 34950. 772-302-3731
CULINARY & COOKING
DAY CAMPS / GENERAL / MULTI-THEMED
Chabad Jewish Center Camp Gan Israel - 2809 SW Sunset Trail, Palm City 34990. 772-288-0606
City of PSL Parks & Rec Youth Camps - Multiple locations in PSL. 772-807-4499
Club Pure - 2 locations in St. Lucie County: Fort Pierce and Port St. Lucie. 772-429-0031
Florida State Christian Academy FSCA Summer Camp - Fort Pierce. 772-801-5522
Frontline for Kids Frontline Summer - 309 South 7th Street, Fort Pierce 34950. 772-464-0100
G-Force Summer Camp - 500 SW Bethany Drive, PSL 772-812-6111
Kid Space Summer Camp - 462 SW Port St. Lucie Blvd., PSL 34984. 772-340-2140
Kidzone Preschool Academy Camp Kidzone - 500 SW Bethany Drive, Port St. Lucie 34996. 772-340-3440
My Village Learning Center Summer Camp - 2733 SE Morningside Boulevard, PSL 34952. 772-905-8148
SLC Parks & Recreation: Lincoln Park Community Center Summer Camp - 1306 Avenue M, Fort Pierce 34950. 772-462-1991
YMCA of the TC Summer Camps - 1301 SW Bayshore Blvd, PSL 34983 | 1700 SE Lennard Rd, PSL 34952 | 1400 Avenue Q, Fort Pierce 34950. 772-878-7337
EDUCATIONAL / ACADEMIC / SUMMER SLIDE PREVENTION
Grace Educational Center: Grace Ed Summer - 712 North 7th Street, Suite A, Fort Pierce 34950. 772-242-1581
Save Our Children, Inc. Summer Camp - 464 North 9th Street, Fort Pierce 34950. 772-466-8398
SWORD Outreach Summer Learning Program - 1211 Avenue Q, Ft Pierce 34950. 772-409-4873
Word of Faith: WFCA Summer Venture - 907 N 13th Street, Fort Pierce 34950. 772-245-3105 x 2
ENVIRONMENTAL / NATURE
Oxbow Eco-Center Nature Camps - 5400 NE St. James Drive, Port Saint Lucie 34983. 772-785-5833
Savannas Preserve State Park Summer Camps - 2541 SE Walton Road, Port Saint Lucie 34952. 772-398-2779
Smithsonian Marine Ecosystems Exhibit at the SLC Aquarium Summer Camps - 420 Seaway Drive, Fort Pierce 34949. 772-462-3474
Wesley's Island Eco Camp - Museum Point Park, 420 Seaway Drive, Fort Pierce 34949. 321-403-7646
EQUESTRIAN / HORSEBACK RIDING / RANCH
Long Rider Stables Horsnaround Summer Camp - 725 West Corker Road, Fort Pierce 34945. Stacy Lovewell, 772-528-6986.
GYMNASTICS / CHEER / ACRO / AERIAL / PARKOUR
All Around Gymnastics Academy - 1013 SE Holbrook Court, Port Saint Lucie 34952. 772-337-3000
MARTIAL ARTS / SELF DEFENSE
Kaizen Karate & Fitness Dojo - 275 SW Port St. Lucie Blvd., PSL 34984. 772-340-3148
Kid-Space Summer Camp - 462 SW Port St. Lucie Blvd., #101, PSL 34953. 772-340-2140
PERFORMING ARTS / DANCE / MUSIC / THEATRE
Camp Bravo at the Pineapple Playhouse - 700 W Weatherbee Road, Fort Pierce 34982. Savannah Forbus, 772-579-2012
Future Generations: Music Enhancement Program - 3300 Avenue L, Fort Pierce 34950. 772-528-9931
In the Image of Christ, Inc., Youth 4 Change Summer - 3090 Avenue G, Fort Pierce 34947. 772-461-7788
Lindsay School of the Arts: LSA Summer - 1717 Orange Avenue, #4225, Fort Pierce 34938. 772-342-8651
Performing Arts Camp at Indian River State College - 3209 Virginia Avenue, Fort Pierce 34981. Rebecca Shearer, 772-462-4750
SPECIAL NEEDS / BEHAVIORAL NEEDS / EMOTIONAL NEEDS
Arc of St. Lucie County Summer Camp Program - 601 Ohio Avenue, Fort Pierce, 34950. 772-468-7879
Helping People Succeed Camp Success - 3361 S Jenkins Avenue, Fort Pierce 34951. 772-320-0791
SPORTS & FITNESS
First Tee - Treasure Coast - Various locations throughout St. Lucie County. Click through to find a location near you or call 772-320-3388
Fellowship of Christian Athletes' St. Lucie Power Camp - 1312 South 33rd Street, Fort Pierce 34947. 772-302-5647
Give Back 2 Kids, Inc. Camp Level UP - 820 Soltman Avenue Fort Pierce 34950. 772-456-7056 or 772-607-1977
IRSC Summer Sports Camps (aqua, baseball, basketball, softball) - 3209 Virginia Avenue, Fort Pierce 34981. 772-462-4772.
Junior Golf Summer Camp at Fairwinds Golf Course - 4400 Fairwinds Drive, Fort Pierce 34946. 407-792-8621
Nike Volleyball Camp at Upontop Volleyball Academy - 565 NW Interpark Place, PSL 34986. 800-645-3226
Tennis Camp at Lawnwood Tennis Center - 1302 Virginia Avenue, Fort Pierce 34982. Cheryl Golgard, 678-654-3525
SCIENCE & TECHNOLOGY / ROBOTICS / STEM
Indian River State College: Emerging Technologies - 3209 Virginia Avenue, Fort Pierce 34981. 772-462-7295
SWIMMING / SURFING / AQUATICS
TEEN
City of PSL Civic Center X-Treme Teen Camp - PSL Civic Center, 9221 SE Civic Center Place, PSL. 772-878-2277
In The Image of Christ Youth 4 Change - 3090 Avenue G, Fort Pierce 34947. 772-461-7788
TODDLER
City of PSL Under The Sea Toddler Camp - PSL Civic Center, 9221 SE Civic Center Place, PSL. 772-807-4499
VACATION BIBLE SCHOOL (VBS)
Liberty Baptist Church - 3660 West Midway Road, Fort Pierce 34981. Dig It! The Secret Garden of your heart, June 7th-11th, 9 AM - 11:30 AM. Kids going into K5 - 6th grade. 772-461-2731.
St. Lucie Catholic Church - 425 SW Irving Street, PSL 34983. Wilderness Adventure Through the Sacraments. June 21st-25th, 9 AM - 12:30 PM. Click HERE to register. Call 772-878-1215 for more info.
MARTIN COUNTY CAMPS AND ACTIVITIES
Want to list your camp in our guide? CLICK HERE for sponsorship opportunities and listing info.
Please note: Macaroni Kid makes every effort to ensure the accuracy of the info contained in this guide; however, things are subject to change without notice. A listing in this guide is also not necessarily an endorsement by MK Port Saint Lucie. Parents should do their own research when choosing a program for their child(ren).