St. Lucie County Students of the Class of 2023 are graduating! Below is the graduation scheduled provided by St. Lucie Public Schools.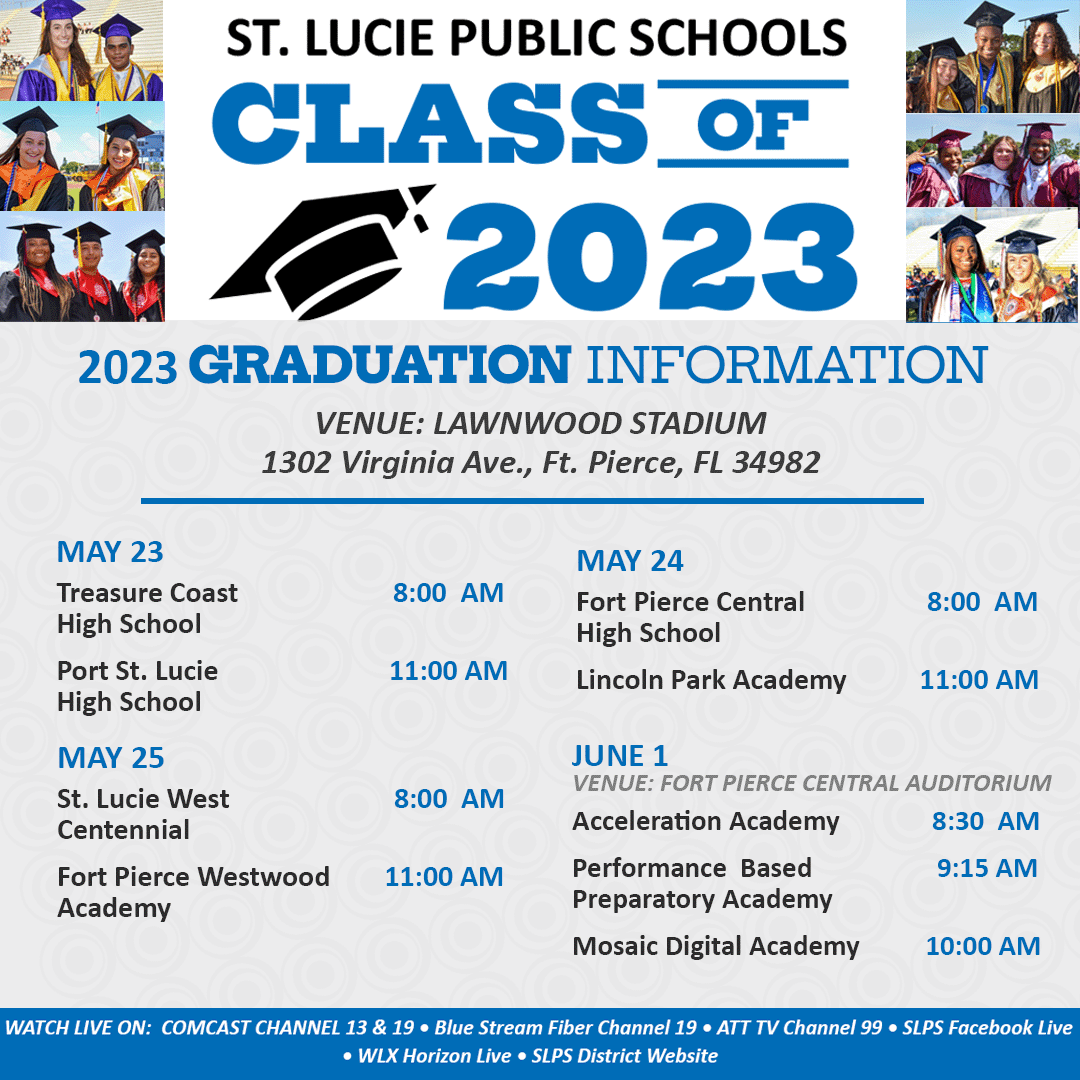 About St. Lucie Public Schools
St. Lucie Public Schools (SLPS) proudly serves students with a graduation rate of 99% percent at the six traditional high schools. SLPS is the top-rated school district on the Treasure Coast with no failing schools. SLPS ranks among the top one-third of Florida's districts for student achievement. The District also has the distinction of being recognized as one of St. Lucie County's Best Places to Work. The mission of SLPS is to ensure all students graduate from safe and caring schools equipped with the knowledge, skills, and desire to succeed. Connect with us on Facebook, LinkedIn, and Twitter, or visit http://www.stlucieschools.org.