I will admit my Saturdays and Sundays usually get consumed by running errands, doing stuff around the house and taking the occasional nap, but this last Sunday I escaped to Urban Air Adventure Park Port St. Lucie with my daughter (aka MiniMiac) and her friend and we had a BLAST! If you haven't gotten a chance to visit, you are missing out!
My wife had encouraged me to go have some fun with Mini so she signed us up and we did the waivers online. When we arrived it was as simple as showing my phone to the young lady behind the desk. We were given wristbands and socks and were told we were all set.
As soon as we stepped foot in the door I felt like a kid again. There was rock climbing, trampolines off to the right and harnessed zip liners flying overhead. I wasn't sure where to begin so we rented a locker, jammed our stuff inside and we were off.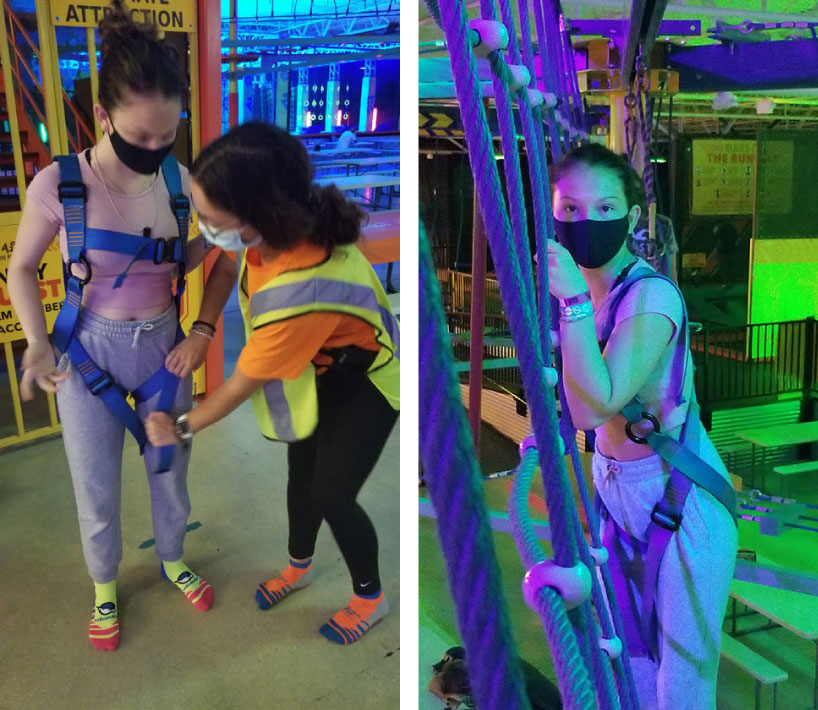 It would be several pages if I had to recount everything we did, but right away I realized that this was more than just a trampoline fun park. There was Lazer Tag, Go-Carts, multiple obstacle courses over ball pits, rock climbing walls, bumper cars, dodge-ball, slam-dunk trampoline jumping and a number of other things I know I am forgetting to mention. We had purchased the 2 hour Platinum Pass so we could maximize our fun. With Platinum you get to have access to every corner and obstacle in the park - and it was worth it!
My favorite was definitely zip lining over-head, Lazer-Tag and the Go-Carts, but we spent a good deal of time on the obstacle courses and the spinning trampoline bumper attraction. In all we spent two hours there and it did not seem to be overly crowded. Our wait to get on rides and attractions was never more than 5 minutes it seemed. At the end of our fun we stopped for refreshment at the food counter - I was tired, a little bit sore but still smiling and wide-eyed.
As we left we recapped on what was the favorite part of our visit, we compared a few war wounds from the obstacle course, talked just a little bit of trash with one another over Lazer-Tag and vowed to return. Maybe you don't even realize this much fun can be had in a location just off of Walton Road on US-1 in Port St. Lucie, but I would say that Urban Air is definitely worth the trip.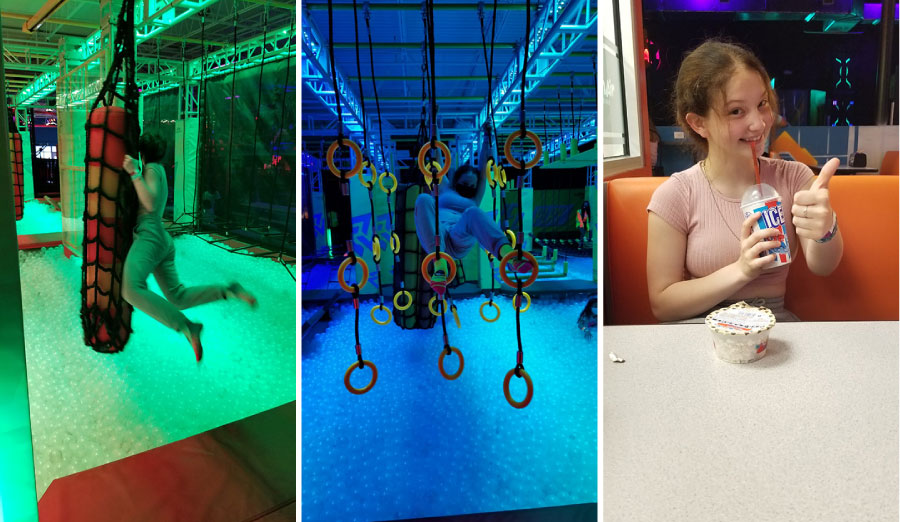 Urban Air is located at 9020 US Highway 1 in Port St. Lucie 34952. For more information, visit www.urbanairportstlucie.com or like their page on Facebook for updates and specials.
Though Urban Air Adventure Park is a sponsor of Macaroni Kid Port St. Lucie, we neither received compensation nor were hosted for doing this review. In fact the folks at Urban Air PSL were unaware of our visit. The opinions expressed herein are solely those of the author.